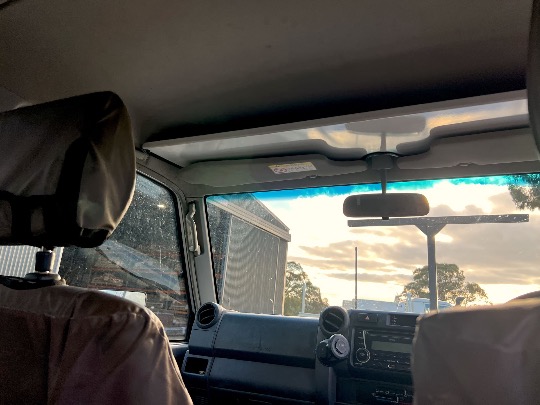 79 Series Roof Console
Coming Soon!
Are you in search of a roof console for your 79 Series that won't break the bank or look out of place? Look no further!
It can be challenging to find a practical and functional console that perfectly complements your 79 Series Landcruiser. That's precisely why I have designed a console that is simple yet elegant and in line with the Landcruiser's philosophy of being both practical and functional.
The console was developed by 3D scanning a Landcruiser's roof and creating a practical, minimalist unit made of steel. It is lighter than typical timber and vinyl consoles and has no material thickness wasted space. The design allows for easy customization with pre-existing cutouts in the ribs for wiring and mounting options with bolts or springs. The best part is that the console can be installed in just 5 minutes and will securely hold itself in place.
Adding a switch is as easy as drilling a hole. Mounting a UHF radio is just a matter of bolting it in, and creating section doors to keep your valuables secure is as simple as riveting on some hinges. With this console, you can finally have a modular and customizable solution that perfectly aligns with your Landcruiser's versatility.
Say farewell to overpriced and unappealing console options and welcome a console that is simple, functional, and repairable, and looks amazing in your 79 Series Landcruiser.
-Taylor

Free Shipping, anywhere in Australia via courier!